I was just watching the movie "Made of Honor" and one of the lines were "anytime is the right time to say i love you." It's so true and I definitely believe in that. If you think it SAY it! Don't hold back, you never know what life brings ahead. I'm a big believer in having no regrets and I always try my best to work at something until I finally realize there is absolutely nothing left for me to do. As long as I feel like I have done all I could, I can move on. Saying the words "i love you" is one thing i definitely never want to regret, so from today on, when i feel it i will say. To all my friends and family who are reading this, if you get an "i love you" out of the blue from me, its coming straight from my heart! You should try it to!
Here are some Love inspired photos for you to enjoy!
keturahweathers
keturahweathers
treasuryofmemories
charmingevent
stylehive
lushlee
stylehive
cafemom
decor-collection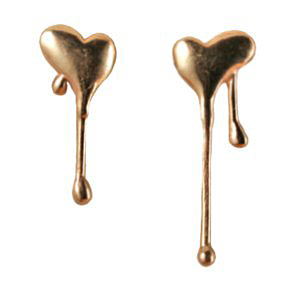 melting heart earrings, I want!
.iheartluxe
kristopherdukes
etsy
zgallerie
bitsandpieces